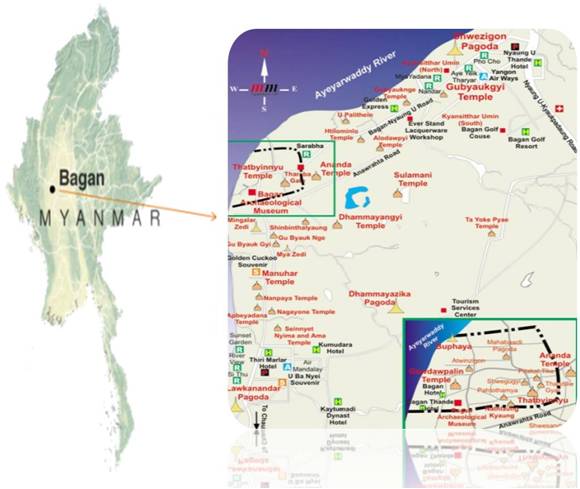 Bagan (or Pagan) is an ancient city that was the capital of the first Burmese empire. Bagan (Pagan) is a plain in the middle of Myanmar, covering a tract of country measuring about 16 square miles along the east bank of the Ayeyarwaddy river. The monuments which are now in all stages of decay were established mostly from the 11th to 13th centuries A.D., when Bagan was the seat of the Myanmar dynasty. There are more than 2,000 pagodas and temples to be found, most of which were built by the ancient kings and leaders of Burma.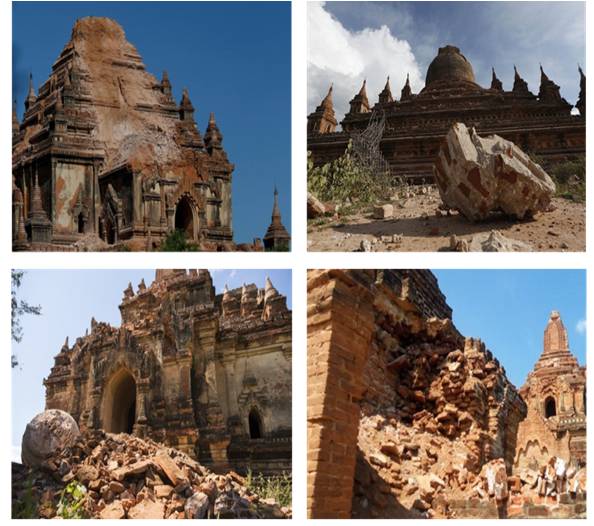 A magnitude 6.8 earthquake that was centered 25 kilometers (16miles) west of Chauk, a town south of Bagan, shook Myanmar on August 24, 2016. According to the archaeology department, there are about 400 pagodas including 56 ancient buildings with murals was damaged in the earthquake. Some of the damaged pagodas are shown in Figure. The analyzing the damaged level and surveying of damaged pagodas are essentially needed for renovating of the damaged ancient pagodas.
According to the requirement of Department of Archaeology and National Museum, Ministry of Culture, University of Computer Studies, Yangon and Myanmar Aerospace Engineering University are collaborated to the Aerial photo survey and 3D map and 3D model producing project for providing the renovation and restoration process of Bagan pagodas.
In this project, the Unmanned Aerial Vehicles (UAV) images are used to construct 3D model and 3D mapping. To collect UAV images for 3D model and Map, the various drone such as inspire 1, hexa-copter, etc. is used. Our university provided with the hexa-copter which is the product of Myanmar Aerospace Engineering University (MAEU) and the system performance is shown in Table 1. The UAV images for 3D model and 3D mapping are shown in Figure.
| | |
| --- | --- |
| | |
| Inspire 1 | Hexa-copter |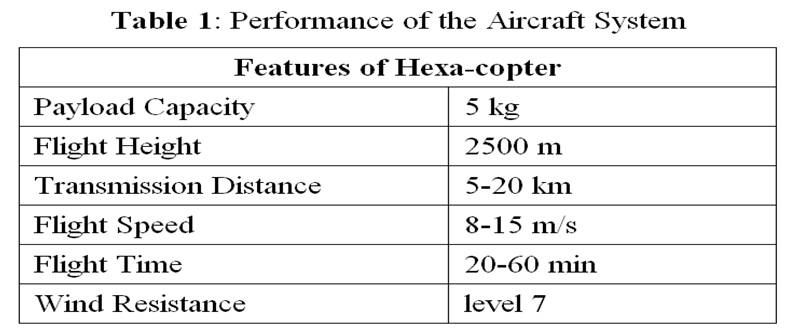 Some Images of Dammayazaka Pagoda acquired by Hexa-copter.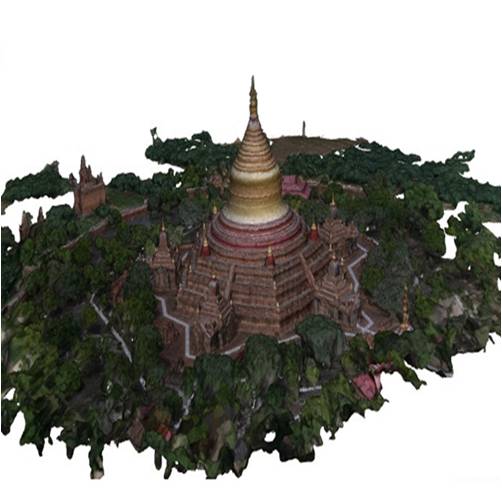 Reconstructed 3D Image
Project Members
Dr.Myint Myint Sein
Myat Thiri Khine
K-zin Phyo
Thida Aung
Dr. Thae Maung Maung
Achievements
K-zin Phyo, Myint Myint Sein, Thae Maung Maung and Myat Thiri Khine, " Analysing and Surveying the Damaged Bagan Pagodas", in Proceedings of International Conference (ICSE-2016), Dec 10-11, YTU, Myanmar.
Thida Aung, Myint Myint Sein, K-zin Phyo, Myat Thiri Khine and Thae Maung Maung, " Analyzing Damage region of 3D Historic Pagodas Images after the Earthquake", ASEAN IVO Forum 2016, Nov-24,2016, Pan Pacific Hanoi, Vietnam.
News
---
[Previous Programming Contests]
Computer Universities
Contact us
Contact:
No.(4) Main Road ,
Shwe Pyi Thar Township,
Yangon, Myanmar.
Fax: +95 01 610633
Phone: +95 01 610655
Email: ucsy.admin@ucsy.edu.mm
Facebook page: https://www.facebook.com/ucsygn/